Xpress XM1 Challenge
Introducing a new class type of racing for 2019 : Xpress XM1 Challenge. These are 4wd touring cars with a 'mini' wheel base. Running with a lipo shorty pack, a 21.5T motor, and full size components, these cars will be an interesting addition to the 2019 line up (all comers).


Formal rules to follow, but here is a basic overview so far:
Xpress XM1 Chassis
Chassis to remain standard as per the kit
Motor Limit 21.5T

note: with Touring 21.5T now becoming a spec motor, there will be opportunities for those selling their 2018 Touring Stock motors that are now not-compliant.

Lipo 7.2v 2s, shorty pack, no capacity limit
Tires Indoors : Open Rubber or Foam. No rally tires, No Mini pins.
Tires Outdoors : Open Rubber. Rubber only.
Body shells : Open, must be suitable for 210mm wheelbase chassis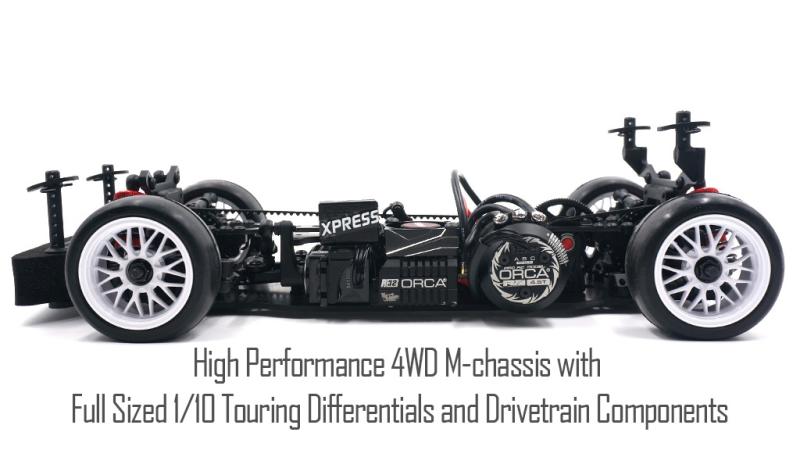 Introducing the Xpress XM1S 1/10 4WD Mini Touring Car
The XM1S is not a shrunk down 1/10th touring chassis, it's more like a short wheelbase version of the 1/10th chassis. It uses many of the same components as it's longer brother, such as full size gear diffs. It does replace some of the alloy bling with injection moulded parts to keep the costs down, but doesn't skimp on the ability to change the setup with oil filled dampers similar to the full size 1/10th. The chassis, and top deck are Fibre Reinforced Plastic.
Looking at the pictures, you'll need a short profile steering servo to fit everthing in, but other than that it looks like a nice chassis. With the speeds of 21.5T Touring, it will be interesting to see how these go around the track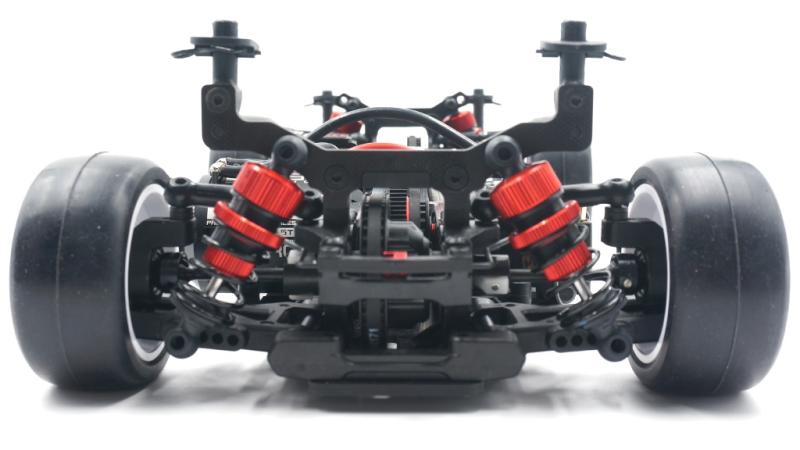 Features:
Slotted shock tower ensures perfect alignment
Single piece Bulkheads slots into chassis for tweak free assembly
Easy to install suspension mounts
Oil-filled dampers and gear differential
Floating Servo Mount, for symmetrical chassis flex
Ball Raced Steering Rack
Full Sized 1/10 Touring Car Differentials and Spool
Easily Adjustable Geometry (Front Toe-in/out, Camber) through turnbuckles
Motor mount area flex adjustment with included stiffener post
Low friction belt driven 4wd system
Flex Cut Lower Chassis for maximum traction
Either floating or chassis mounted steering rack at your choice!
Aluminum Layshaft for instantaneous power delivery
Anti Roll Bars included allowing for predictable cornering
Universals allowing for smooth cornering
Shorty battery size for perfect left right balance
2.5mm and 2mm FRP Bottom Deck and
Top Deck 3mm thick front and rear shock towers
Drivetrain Supported by Ball bearings throughout
High Mechanical Strength Fibre-Reinforced Plastic Decks
Specially designed spur gear for high efficiency and longevity
Specification: Length: 310mm
Trackwidth: 160mm (Front), 162mm(Rear)
Wheelbase: 210mm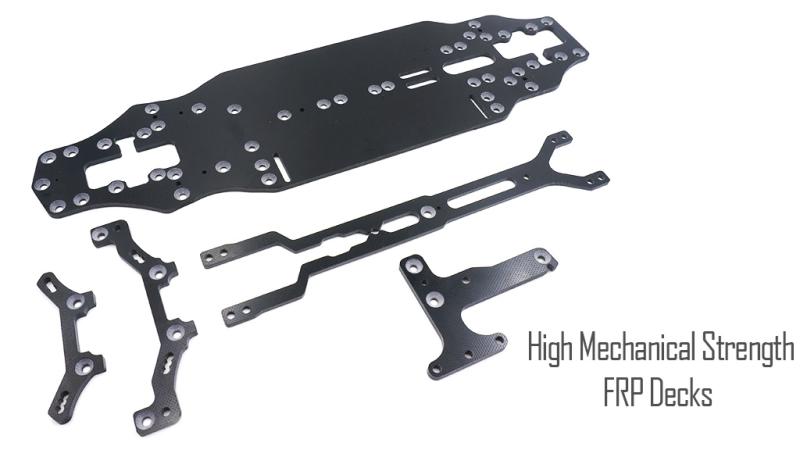 Have fun, and enjoy racing
The idea of the class is to have fun and enjoy Mini sized racing. This can be a stepping stone class, or a stepping down class for those that want to have some fun. If we consider the speeds of Touring Stock 21.5T and the smaller wheelbase & wheel track, and reduced tyre contact patch, these cars might become a true drivers class.
Speedi Models
Chassis are on sale now at Speedi Models, and interest has been growing. The class is still subject to the minimum numbers rule of 5 cars to run a meeting. We hope that attendance will be high throughout the year.
The class will be accepted as an All Comers class, in-keeping with the fun spirit of the entry.
Speedi Models has offered support of the class with special prizes for the top 3 Championship places at the Prize giving 2019.
See Stephen. Support your local shops. Stephen has not only been a long term member of NHRCCC, but also a long term helper. He helps setup the track every race meeting, and has worked tirelessly on building the track connectors, among hundreds of other details.
Speedi Models
Unit 4 78 Diana Drive,
Auckland
Link to Speedi Models Facebook page
Images courtesy of http://www.rc-xpress.com/execute-xm1s-1-10-4wd-mini-touring-car-kit-xp-90005.html